Atheist Foundation of Australia
Our Aims
To encourage and to provide a means of expression for informed free-thought on philosophical and social issues.
To safeguard the rights of all non-religious people.
To serve as a focal point for the community of non-religious people.
To offer verifiable information in place of superstition and to promote logic and reason.
To promote atheism.
Become a Member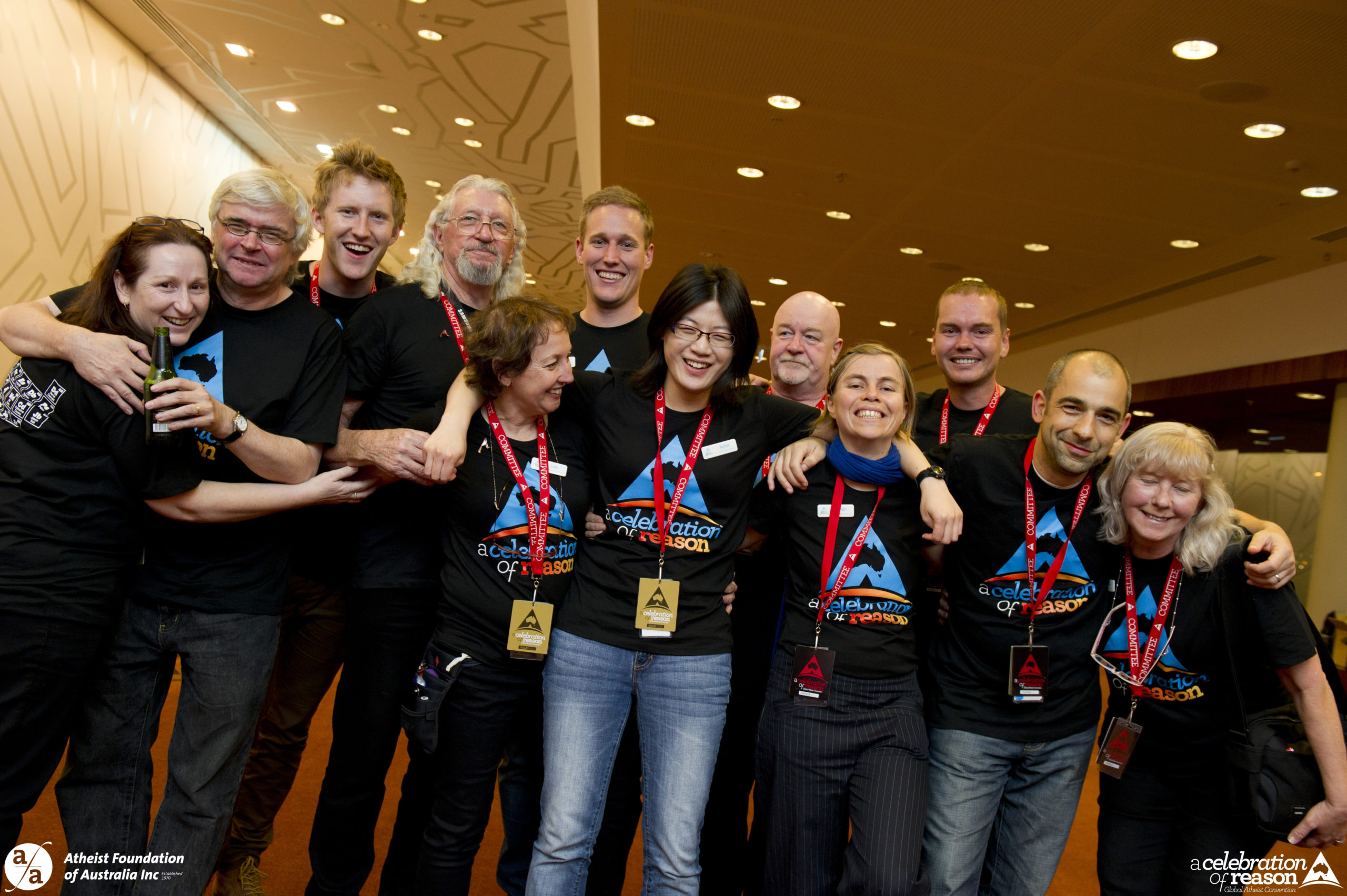 Not ready to join just yet?
We understand. Some people simply want to support what we do, rather that become fully fledged members. No problem.
Census No Religion Campaign
The next Australian Census will be held on Tuesday 10th August 2021 and we need it to accurately reflect what Australians truly believe. So, when you're filling in the census and you come to the question on religion, this is your chance to think carefully and decide whether you still see yourself as religious.
If you don't see yourself as religious anymore, this census, mark 'No Religion'.
Do Not Divide Us Campaign
Everyone should be able to go about their lives free from discrimination.
But the Morrison Government is writing laws that would see people discriminate against their fellow Australians in ways that will affect all of us.
Australia is a great country and we need your help to stop these invasive laws and to keep Australia free from discrimination.
Our Philosophy
The Atheist Foundation of Australia recognises the scientific method as the only rational means toward understanding reality. To question and critically examine all ideas, testing them in the light of experiment, leads to the discovery of facts.
As there seems to be no scientific evidence for supernatural phenomena, atheists reject belief in 'God', gods, and other supernatural beings. The universe, the world in which we live, and the evolution of life seem to be entirely natural occurrences.
No personality or mind can exist without the process of living matter to sustain it. We have only one life – here and now. All that remains after a person dies is the memory of their life and deeds in the minds of those who remain.
Atheists reject superstition and prejudice along with the irrational fears they cause. We recognise the complexity and interdependence of life on this planet. As rational and ethical beings we accept the challenge of making a creative and responsible contribution to life.
I count religion but a childish toy,
And hold there is no sin but ignorance.
Christopher Marlowe
Suppose we've chosen the wrong god. Every time we go to church we're just making him madder and madder.
Homer Simpson
Scientific research confirms that humans are a link in the evolutionary life chain. There is no credible evidence for the existence of an immortal supernatural element. Our only life is here and now. Make it worthy of a moral person.
Keith S. Cornish
My mother was Southern Irish, and I was brought up as a devout Catholic. In fact, at one point I thought I'd become a priest, but I'd have made an appalling priest anyway… At 16, I asked all these monks some serious questions and they didn't come up with the answers, and I just decided I didn't believe in God.
Joe Simpson
To YOU I'm an atheist; to God, I'm the loyal opposition.
Fundamentalism isn't about religion. It's about power.
Salman Rushdie
If you want to get together in any exclusive situation and have people love you, fine – but to hang all this desperate sociology on the idea of The Cloud-Guy who has The Big Book, who knows if you've been bad or good – and CARES about any of it – to hang it all on that, folks, is the chimpanzee part of the brain working.
Frank Zappa
Religion is not merely the opium of the masses, it's the cyanide.
Tom Robbins
The intelligent beings in these regions should therefore not be surprised if they observe that their locality in the universe satisfies the conditions that are necessary for their existence. It is a bit like a rich person living in a wealthy neighborhood not seeing any poverty.
Stephen Hawking
Conventional people are roused to fury by departure from convention, largely because they regard such departure as a criticism of themselves.
Bertrand Russell