Atheist Foundation of Australia
To encourage and to provide a means of expression for informed free-thought on philosophical and social issues.
To safeguard the rights of all non-religious people.
To serve as a focal point for the community of non-religious people.
To offer verifiable information in place of superstition and to promote logic and reason.
To promote atheism.
Become a Member
Make a Donation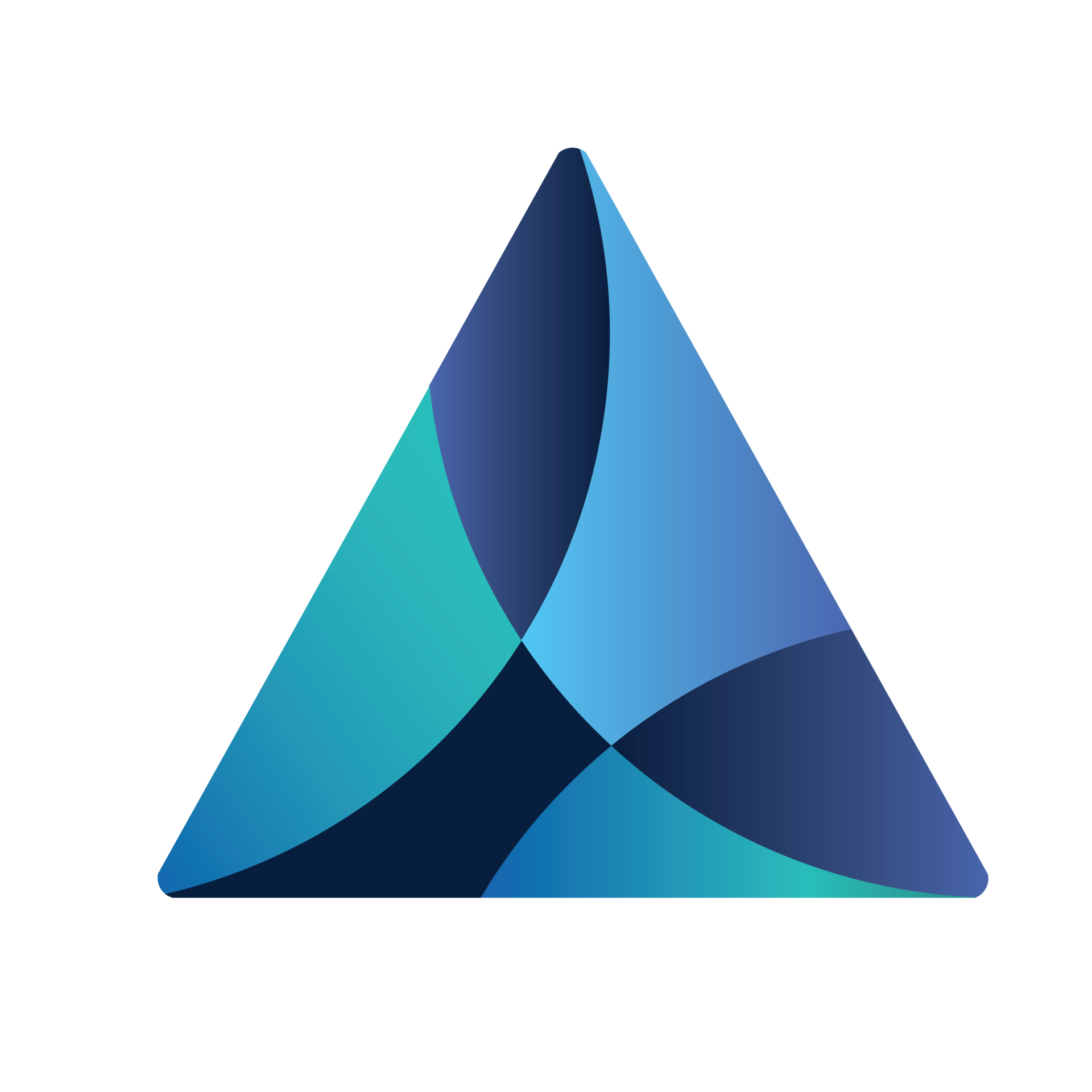 Census No Religion
The current census data does not accurately reflect our country's religious views.
This is due to a large number of Australians marking that they belong to a religion in the census when in fact they no longer really practise or hold those beliefs.
Census data is used by government and many other organisations to inform a wide range of important decisions like the amount of public funding religious organisations receive, to the voice and influence religion is given in public affairs and media.
The next Australian Census will be held on Tuesday 10th August 2021 and we need it to accurately reflect what Australians truly believe.
So, when you're filling in the census and you come to the question on religion, this is your chance to think carefully and decide whether you still see yourself as religious.
If you don't see yourself as religious anymore, this census, mark 'No Religion'.
Visit the Campaign Web Site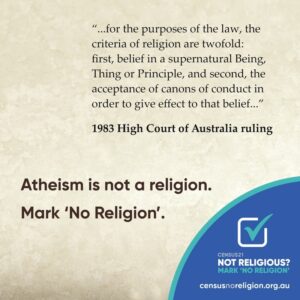 The Atheist Foundation of Australia recognises the scientific method as the only rational means toward understanding reality. To question and critically examine all ideas, testing them in the light of experiment, leads to the discovery of facts.
As there seems to be no scientific evidence for supernatural phenomena, atheists reject belief in 'God', gods, and other supernatural beings. The universe, the world in which we live, and the evolution of life seem to be entirely natural occurrences.
No personality or mind can exist without the process of living matter to sustain it. We have only one life – here and now. All that remains after a person dies is the memory of their life and deeds in the minds of those who remain.
Atheists reject superstition and prejudice along with the irrational fears they cause. We recognise the complexity and interdependence of life on this planet. As rational and ethical beings we accept the challenge of making a creative and responsible contribution to life.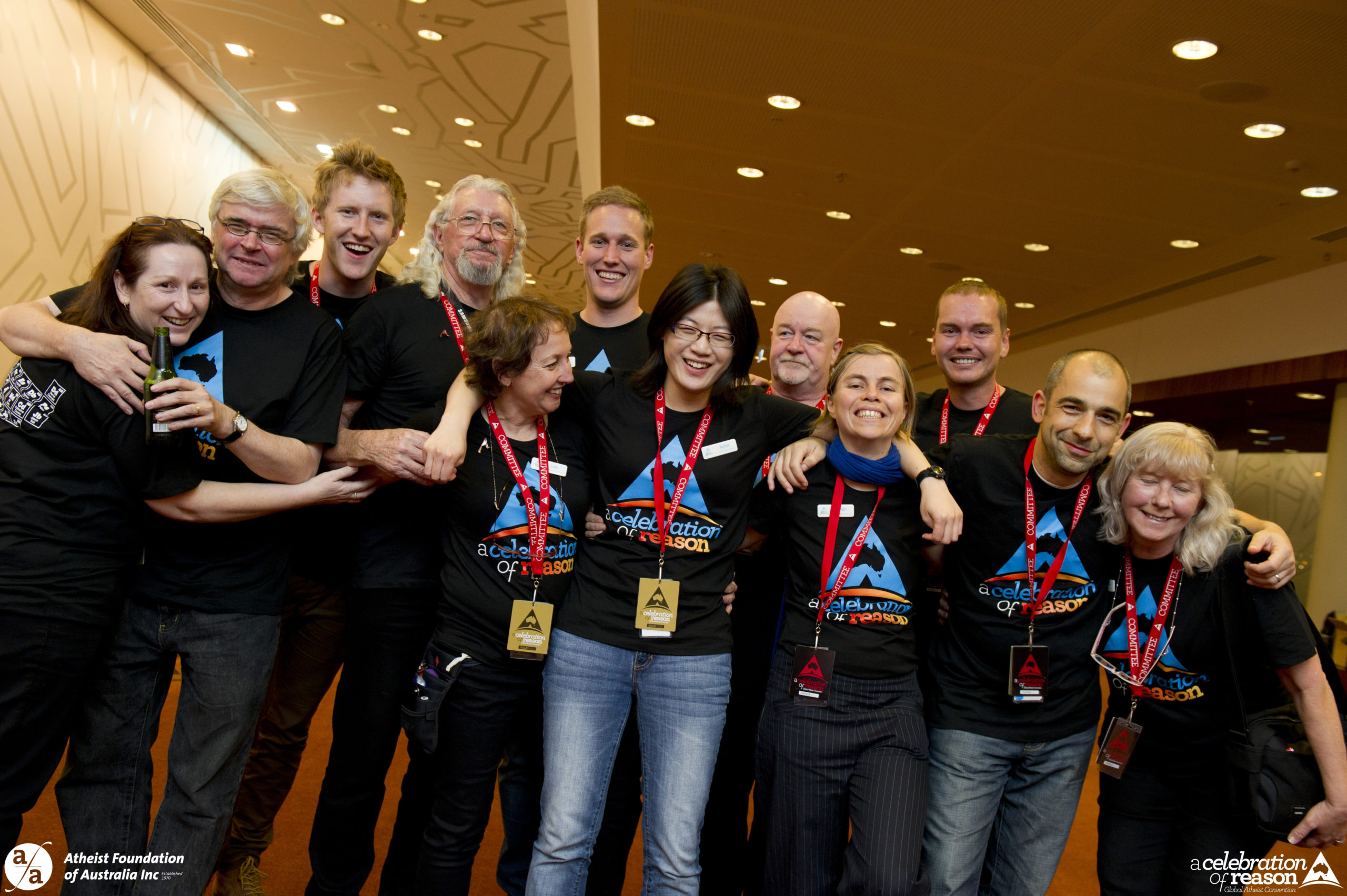 I'm an atheist, and that's it. I believe there's nothing we can know except that we should be kind to each other and do what we can for other people.
Katharine Hepburn
The fact that a believer is happier than a skeptic is no more to the point than the fact that a drunken man is happier than a sober one. The happiness of credulity is a cheap and dangerous quality.
George Bernard Shaw
At a time of universal deceit – telling the truth is a revolutionary act.
George Orwell
My neurologist once told me that people with temporal lobe epilepsy are very often intensely religious. Certainly just before I have a grand mal fit I have a 'vision' of such peace, joy and significance that I can only call it God. What does this say about the whole nature of religious vision? Certain episodes in the lives of the saints have acquired a new meaning for me. When Theresa of Avila had her three-day vision of hell, was she simply having a temporal lobe attack? The horrors she saw are similar to those I have experienced, but in her case informed by the religious imagery of her time. Like other saints who have 'seen' hell she describes an appalling stench, which is part of an epileptic aura. Is it possible that the feeling I have had all my life that something – God, perhaps? – is just over the horizon, something unimaginable but almost tangibly present, is simply the result of an electrical irregularity in my brain? It is a question that can't yet be answered, unless it be that God, if He exists, could have created us with that capacity for Him, glimpsed at only when the brain is convulsed. What I can say, however, is that if my 'visions' have sometimes let me into 'Hell' they have also given me possible intimations of a Heaven which I would not have been without.
Karen Armstrong
Our ignorance is God; what we know is science.
Robert G. Ingersoll
Truth in matters of religion is simply the opinion that has survived.
Oscar Wilde
My mother was Southern Irish, and I was brought up as a devout Catholic. In fact, at one point I thought I'd become a priest, but I'd have made an appalling priest anyway… At 16, I asked all these monks some serious questions and they didn't come up with the answers, and I just decided I didn't believe in God.
Joe Simpson
I condemn false prophets, I condemn the effort to take away the power of rational decision, to drain people of their free will – and a hell of a lot of money in the bargain. Religions vary in their degree of idiocy, but I reject them all. For most people, religion is nothing more than a substitute for a malfunctioning brain.
Gene Roddenberry
The intelligent beings in these regions should therefore not be surprised if they observe that their locality in the universe satisfies the conditions that are necessary for their existence. It is a bit like a rich person living in a wealthy neighborhood not seeing any poverty.
Stephen Hawking